As a parent of a toddler, for Halloween 2018 in Northern VA, it was easy enough to find things to do as there were numerous events. First off we went to a Halloween Parade for Toddlers at the Herndon Fortnightly Library. There were so many babies and toddlers and we pretty much filled up the room for the event. It was a short walk around the library but we loved the little toys they gave the babies instead of chocolate or candies. Sage got a mini-rubber duck that he loves. He also got crayons and a stamp tool. It was great!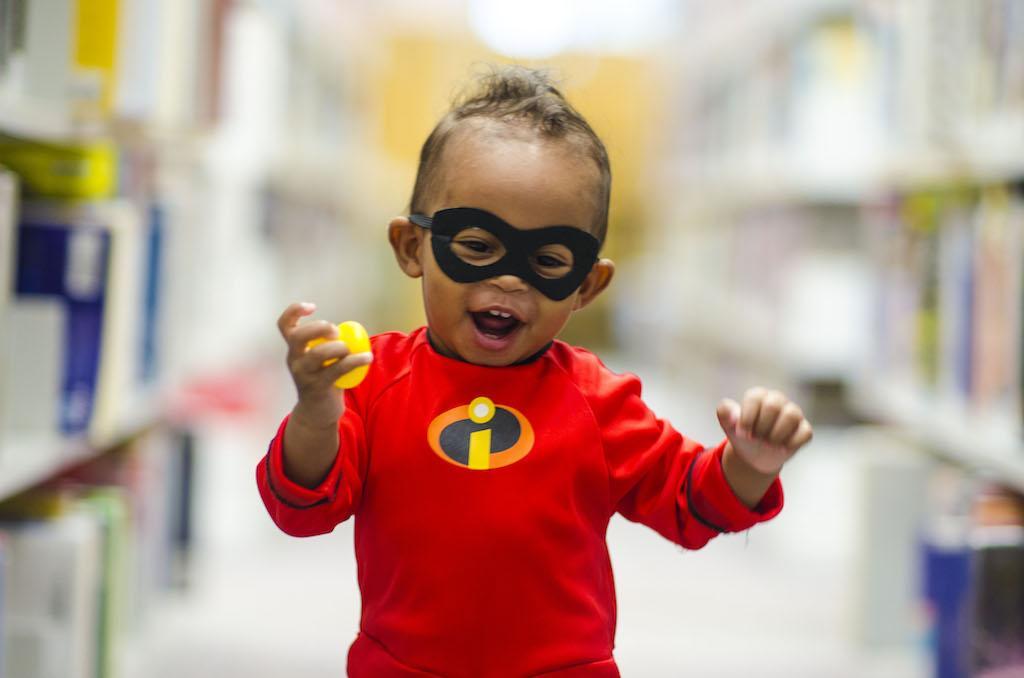 It was great seeing all the children and so much diversity for the Halloween Parade. Sage dressed up as JackJack from the Incredibles and I have to say that we saw four other kids in the Incredibles costume. I'm convinced it was the most popular costume.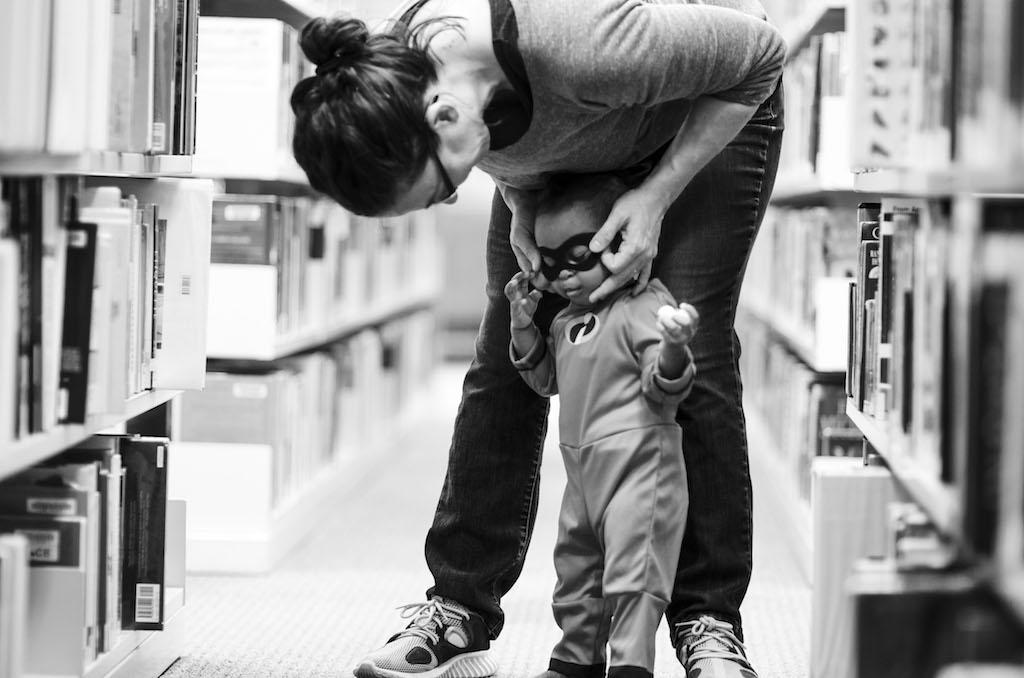 Our son patiently waits as his Mom puts on his mask. I love this photo because it shows his patience in dealing with our shenanigans. Although I have to admit, he enjoyed Halloween just as much as we did.
The other event that we went to was the Halloween Treat or Treat event at Great Falls Center . Again there were so many people and there was even a parade of some sort where highschool kids in a band were playing. So much fun for children. When we went to the center to get candies, all the shops had a lot of candy! Some were more generous than others but hey, I am not complaining! ? We had a great time!